Rent a car in Crete at rock bottom prices!
ANNA CARS
Kokkini Hani - Heraklion - Anissara - Hersonissos - Crete - Greece
They've been around quite a long time (1984) and they know what they're doing. Anna Cars is a stress-free enviroment and makes renting a car a pleasurable experince. Safety, affordability and comfort is at the top of their list when it comes to providing for their customers. They have over 250 cars, latest models!
Anna Cars
Only the best insurance is offered to their customers and this is done in conjunction with Greek and European Insurance companies (starting from Euros 17 daily and this includes excellent services) and ensures that there will be no dissapointments.
Latest models!
Standards are very high and the staff are dedicated and this gaurantees that you'll get the best all-round service you deserve.
Anna Cars is willing and able to cooperate with Tourist Companies and Travel Agencies and if anyone is interested, please contact:
Kostas Anifantakis

Κοκκίνη Χάνι, Ηράκλειο, Ηράκλειο

2810 762019, 2810 237418

2810 762050

info@annacars.gr

www.annacars.gr
Mr. John in Anissaras, always willing to help and with a contagious smile!
Please visit their website, they are always interested to hear from you and answer any questions you might have:

www.annacars.gr
In the magical Cretan village of Anissaras
They hope to hear from you soon
Review taken from www.reviewcentre.com (

Mihai-from-Belgium's review of Anna Cars)
Mihai-from-Belgium (Written on 22/07/2012)
*****
"Brand new car, pleasant persons."
In the beginning of July 2012 we rented a Suzuki Jimnny convertible with A/C at a very good price considering the "as brand as new" state of the car. Mister Michalis, one of the employees waiting us on the airport and explained very good and friendly all the rental terms. It was not required any Credit Card or other kinds of guaranties. We did not had any problems with the little red Jimnny. At the end of rental period ( 13 days ) we returned the car on the airport and handed the car keys to the parking guardian. It was a pleasure to rent from them. Very pleasant persons ( Mr. Anifantakis and Mr. Michalis ) We enjoyed the time spent in that cute red Suzuki Jimnny, and certainly I will recommend Anna Cars to any of my friends. All the best, Gina & Mihai from Belgium
Date of hire (month/year) July2012

Heraklion

Country & City of hire

Excellent

Condition of vehicle

Excellent

Choice of vehicles

Customer Service

Value For Money
http://www.reviewcentre.com/Car-Hire/Anna-Cars-review_1619398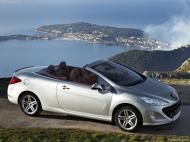 Driving in style! (picture taken from www.crete.tournet.gr)
http://www.crete.tournet.gr/el/rent-car?&id=19&view=unit
Comments taken from discussion on www.tripadvisor.co.uk (Heraklion Forum: Anna Cars vs Athens Cars vs Alianthos Cars):
"We have used Anna cars for the past 3 years with no problems, they might be a tad more expensive but all the cars we have had have been under 3 years old and in very good condition." - drcaj
http://www.tripadvisor.co.uk/ShowTopic-g189417-i681-k5148060-Car_rental_Anna_Cars_vs_Athens_cars_vs_Alianthos_Car-Heraklion_Crete.html